Welcome to my feature, Pastime Pleasures all about books I have loved and adored and were published over five years.  Today is the turn of The Hunger Games by Suzanne Collins.
I cannot believe that this book is over ten years old. It feels only like yesterday that I was reading it as fast as possible before going to see it on the big screen. And yes I can admit now that I hadn't heard of this book until being dragged to the cinema by my younger sister. And being the person who has to read the book before seeing the adaption I had approximately two hours to read.
From page one I was hooked. So much so that this is a series that I practically read every year and is up there with Harry Potter for some of my favourite pastime pleasures.  There is just something about Katniss that is compelling and endearing and makes you want to root for her from page one.
Katniss is fearless and flawed. She follows her heart and is determined to protect the people she loves around her. Yes she is selfish and cares for herself. But she is willing to sacrifice herself for her sister. How many humans would actually do that in the same situation?
Added to that, she is resourceful and good with a bow. Her courage and her care sometimes gets her into trouble but there the love behind it is true. Then add to that The Games. These are brutal but give a sick sense of excitement and anticipation to the book. There is a sense of fascination as you try to predict who will go next.
You cannot help but love Katniss, Gale, Peeta and Haymitch and willing for them to survive. This book was action packed and there was no rest throughout. Honestly as soon as you put down this book you will be picking up Catching Fire, I guarantee.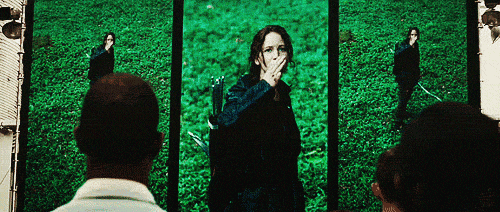 Have you read The Hunger Games? What are your thoughts? Will you be picking this up?
Subscribe to Blog via Email
Join 910 other subscribers