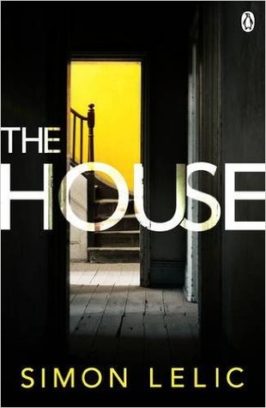 The House by Simon Lelic
Published by Penguin UK on November 2nd 2017
Genres: Fiction, Mystery, Thriller
Pages: 340
Format: Arc
Source: Publisher
Buy on Amazon
Goodreads

What if your perfect home turned out to be the scene of the perfect crime?

Londoners Jack and Syd moved into the house a year ago. It seemed like their dream home: tons of space, the perfect location, and a friendly owner who wanted a young couple to have it.

So when they made a grisly discovery in the attic, Jack and Syd chose to ignore it. That was a mistake.

Because someone has just been murdered. Right outside their back door.

And now the police are watching them...
This is not my usual cup of tea and with good reason. It is dark, twisted and utterly terrifying. As a bit of a wimp there was several occasions when I had to put this book down and think happy thoughts.
Simon Lelic has woven a web such unexpectedness, I do not even know where to begin. It was hard when I first started reading to see how all the pieces fitted and how all the little mysteries where connected. Having the diary narration really put me off the scent because the source was so untrustworthy.
The reason this is a 4 star book is because when we started to come to the conclusion I guessed the outcome. A lot sooner than I would have like. I also felt like the book was leading me one where and we ended in a completed different story. At the start it was more horror than thriller. And I couldn't read the book on my own because I became so hyper-aware of my surroundings. Yet despite all my misgiving this was an extremely compelling and addictive read.
This is an unexpected and dark read that should only be read in daylight hours. This is a book that will reel you in and deceive you again and again.
Subscribe to Blog via Email