I received this book for free from Netgalley, Publisher in exchange for an honest review. This does not affect my opinion of the book or the content of my review.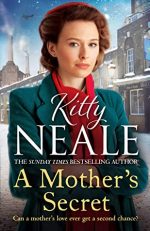 A Mother's Secret
by
Kitty Neale
Series:
The Battersea Tavern Series #1
Published by
Orion Publishing Group
on March 4, 2021
Genres:
Fiction
,
Historical
Pages:
400
Format:
E-Arc
,
Paperback
Source:
Netgalley, Publisher
Buy on Amazon
Goodreads
The heartwrenching new novel from bestselling author Kitty Neale

Can she put right the secrets of the past?

London, 1939. Winnie Berry has been the landlady of the Battersea Tavern for nearly twenty-five years, and the pub is like home to her - a place of tears and laughter, full of customers that feel like family. A place where she's learned to avoid the quick fists of her husband, and where she's raised her beloved son, David.

He's inherited his father's lazy streak and can't seem to hold down a job, but when war is declared Winnie is determined to keep her son safe. She's still haunted by the choice she made years ago as a desperate young woman, and she won't make the same mistake of letting her family be taken from her...

But when a young woman crosses her path, the secrets of Winnie's past threaten to turn her world upside down. There's nothing stronger than a mother's love - but can it ever have a second chance?

The first book in The Battersea Tavern series
So as soon as I finished my last book I could not wait to dive into A Mother's Secret! This is a book that has been staring me down for a long time and one that I knew no matter what I would enjoy.
Battersea Tavern is run by Winnie & Brian, but it is Winnie doing most of the running around. She was a wonderful character, someone who was there for everyone no matter what and listened to everyone. They was also her son David who could be exasperating but also very endearing. But he does cause his mum a lot of grief and definitely should have had more responsibility.
But one day Winnie receives a shock when a stranger comes to her doorstep and brings her past – and her secrets! – to the present. I do not want to spoil this for anyone but I loved the secrecy and mystery of it all. It was this story line that really kept me hooked on the book.
However, there are a lot of secrets in A Mother's Secret, ones that only a mother could know. And as they are slowly revealed throughout they will shock you. Repeatedly.
I also can't speak enough of Winnie, she is definitely one of my favourite characters, terrified of what the break out of War means for her family and pub, trying to look after her son. To do best even when it was hard. And then there are the other ladies of the book – Rachel, Jane and Hilda – whom you can just pull up a stool and have a chat with.
This is a moving tale of love, hope and family and one book. I cannot wait to see the next instalment of this series. But for now I have passed this book to my own mum as I know she will love it!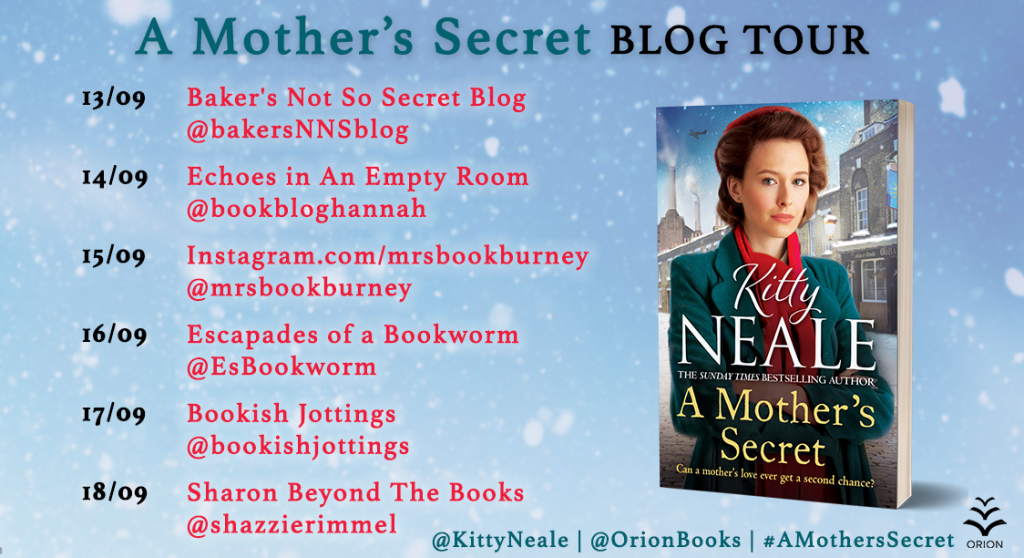 Subscribe to Blog via Email
Join 369 other subscribers