I received this book for free from Netgalley, Publisher in exchange for an honest review. This does not affect my opinion of the book or the content of my review.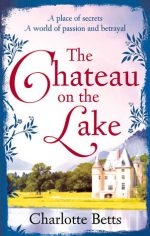 The Chateau on the Lake
by
Charlotte Betts
Published by
Piatkus
on September 15, 2015
Genres:
Fiction
,
Historical
,
Romance
Pages:
400
Format:
E-Arc
,
Paperback
Source:
Netgalley, Publisher
Buy on Amazon
Goodreads
A compelling tale of romance and betrayal set during the danger of the French Revolution, perfect for readers of Dinah Jefferies, Lucinda Riley and Jenny Ashcroft.
'Romantic, engaging and hugely satisfying' Katie Fforde on The Apothecary's Daughter
1792. As a teacher at her parents' Academy for Young Ladies in the heart of London, Madeleine Moreau has lived her life sheltered from the outside world. But on the night of a dazzling Masquerade, tragedy strikes and she is left alone in the world. Desperate to find the family she never knew, Madeleine impulsively travels to France in search of them. But with war around the corner, and fearing for Madeleine's safety, the enigmatic Comte Etienne d'Aubery offers her protection at his home, Chateau Mirabelle.
Chateau Mirabelle enchants Madeleine with its startling beauty, but it is a place of dark and haunting secrets. As the Revolution gathers momentum and the passions of the populace are enflamed, Madeleine must take control of her own destiny and unravel events of the past in order to secure a chance of future happiness.
Praise for Charlotte Betts
'Betts' description is second to none . . . you inhale all the sights, sounds and smells of the setting and engage with every one of the characters. I stayed awake until 3am to finish it. A superb book' The Sun
'Full of passion and drama . . . I was captivated by this moving, heart-warming and beautifully woven story - gripping, atmospheric, eloquently told and full of rich detail' Kate Furnivall, bestselling author of The Russian Concubine
'You will never be disappointed with a Charlotte Betts book!' Amazon reviewer
'Well-written and thought-provoking' Goodreads reviewer
'A fantastic story loaded with history' Amazon reviewer
The Chateau on the Lake reminded me of two books I read as a teenager and loved – Victoria and the Rogue and Nicola and the Viscount by Meg Cabot. But a grown up version!
I loved that it took place in France, and that so many historic events was mentioned. I loved Madeleine and how she managed to make a life for herself after the death of her parents.
So it was all going swimmingly for the first three-quarters of the book. And then weird twists began to happen. Which made it feel a little over the top. And the change is so dramatic and strange. I felt that I had gone from a good romp of a story to some strange twisted tragedy. And I didn't really like it. I wanted it to remain this delicious romantic story and then it completely changed.
I still enjoyed the story but the tone and changed, and it wasn't really what I wanted. But if you are a fan of historical fiction with some romance thrown in, then this is a great book and definitely one you should read!
If you are still not sure that The Chateau on the Lake  is for you then check out the below blogs to find out what everybody else is saying!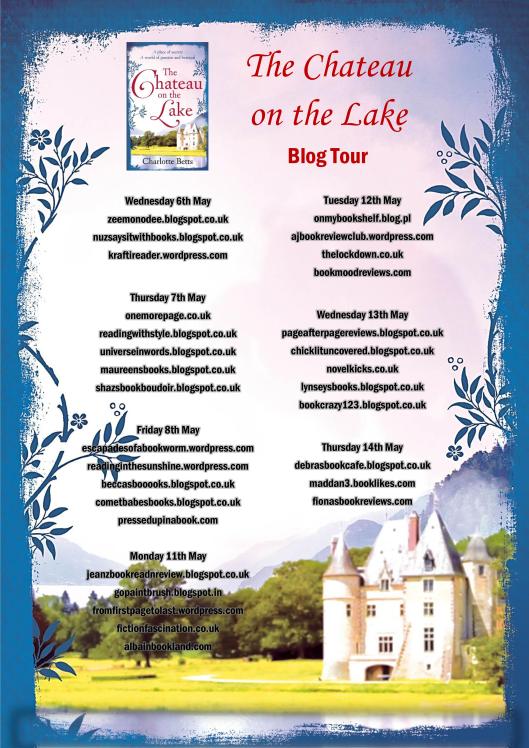 Subscribe to Blog via Email
Join 369 other subscribers